Why Is Karndean Flooring So Popular?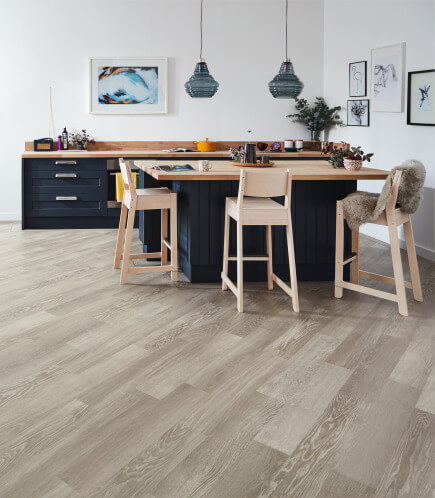 Karndean is designed from a highly durable form of customized vinyl. It is extremely luxurious, highly durable, and very easy to clean. Karndean flooring is the best alternative to both carpet and wooden floors. It can give a stunning look to your home and should definitely be considered if you are replacing your flooring.
Benefits Of Karndean Flooring
Easy To Maintain
It's pretty simple to maintain Karndean flooring. Since this floor doesn't collect dirt as other floors do, a deep cleaning is not necessary. With the use of a basic mop, it will look as clean as the day it was installed. So, if you have kids or dogs, Karndean flooring is a great option for your home. Karndean flooring is also fantastic for individuals who suffer from allergies as it doesn't harbor bacteria or dust mites.
Highly Durable
Karndean is created of solid, customized vinyl, making it tough and long-lasting. Again, do not worry if you have a busy home with kids, dogs, or both, the floor resists scratches and scuffs well. It is also a great flooring choice for high-traffic areas in a commercial workplace.
Underfoot Warmth
Karndean can also keep your home warm and cozy throughout the chilly winter months. Unlike many other options, this flooring is a great conductor of heat, making it warmer underfoot. Customers who are considering redoing their flooring at home will find this an extremely alluring benefit. Underfloor heating can also be applied to Karndean floors should you want to increase the underfoot warmth even further.
Safe Flooring Choice
Due to its texture and anti-slip properties, Karndean flooring is excellent for both commercial and residential settings, including bathrooms and utility rooms. It has no water resistance at all, making it a very safe flooring choice.
Contact Us
If you would like to know more about Karndean flooring, please feel free to contact us today. Whether you're planning a complete home renovation or just a few simple tweaks to your current décor, we have a ton of design ideas and inspiration for you to choose from.